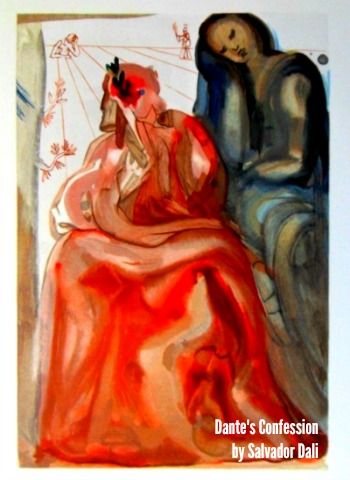 I have been wanting to read Dante Alighieri's Divine Comedy for some time, but have always been too busy to begin. However, after learning of Pope Francis' high valuation of the poem, I knew that I could no longer delay.
Through his writings, Dante, is a man who invites us to regain the path of our human journey and the hope to once again see the bright horizon where shines the full dignity of the human person.
Happily, I have found the poem to be much more understandable and enlightening than I had envisioned. Despite its Medieval nature, the poem ignites the deadened imagination and reminds the reader of the undeniable human desire for God.
Dante's Divine Comedy begins with Inferno, which describes the principle character's journey through hell. I began Inferno near the beginning of Lent and have found it to be an excellent aide to Lenten preparations for confession. Journeying through the various rings of hell, and the corresponding human sins, invites the reader to make an interior journey into the depth of one's own soul.
Dante's punishments are carefully crafted to reflect the underlying nature of unholy human behaviors. The vivid images compel the reader to determine if one's current state of being corresponds to the state of the punished sinners.
For example, Dante's pilgrim encounters a group of souls who lived their life with no real purpose. They were too cowardly, or too lazy, to devote themselves completely to God or even to adamantly resist Him. As the pilgrim watches, he sees a blank banner go by: