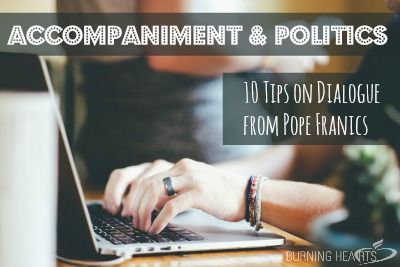 Ten Tips on Dialogue from Pope Francis
In Amoris Laetitia, Pope Francis calls dialogue "essential" for family life. His guidelines on dialogue are easily applicable to civil society as well.
Can you imagine how this election cycle might be different if we challenged ourselves, candidates, political parties, commentators, and others to follow Pope Francis's advice?
1. Recognize the real importance and dignity of the other person.
Recognize others' right "to think as they do and to be happy." Pope Francis challenges us to acknowledge the values of the other's "deepest concerns" and what he or she is trying to say (no. 138).