Green is the color of most of our Church year. Green vestments on the priest and deacon, green banners hanging behind the altar, green plants adorning the sanctuary. After the glitz and glamor of the Christmas and Easter seasons, this season in our Church year can seem, well, ordinary.
Ordinary Time
The period in our Church year that follows the Christmas season, and then again follows the Easter season, has an unfortunate name—Ordinary Time. The name comes from the fact that while we are outside of special seasons, the Church simply counts the time as it passes (3rd Sunday in Ordinary Time, 4th Sunday in Ordinary Time, etc). It's counted time using the ordinal numbers (1st, 2nd, 3rd...) which is how it got it's name. Of course, being that it's also outside of the special seasons, it often feels mundane, routine, ordinary as well.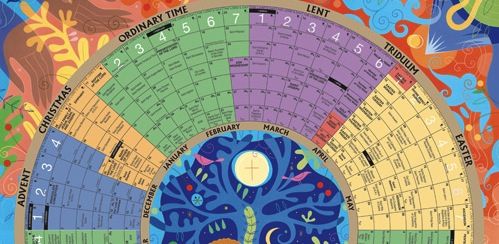 Rev. Larry Rice, CSP explains Ordinary Time this way...