Full Contact Faith During Lent: Almsgiving
3 PIllars of Lent
This is part of a 3 part series on the 3 Pillars of Lent.  Read the parts on Prayer and Fasting for more ideas on how to make your faith Full Contact this Lent!
---
While it may seem sometimes that being a Catholic Christian is a passive, primarily mental activity, the reality is that being a follower of Christ is a full-time, full-contact sport.
As Father Sergius Halvorsen points out, St. Paul often uses sports imagery when speaking about what it means to be a true disciple of Christ.
He says that he does not run aimlessly, nor does he "box as one beating the air." Rather, he "pommels" his body and subdues it. (1 Cor 9:24-7)...[he] encourages us to "run with perseverance the race that is set before us" (Heb 12:1) because our goal is a heavenly prize.

 

St. Paul points out that athletes exercise self-control in all things in order to be victorious (1Cor 9:25).  If athletic discipline was obvious in St. Paul's day, then it should be even more obvious in our culture with its preoccupation with professional sports.  The athlete cannot pigeonhole his or her athletic life.  One cannot eat junk food and sit on the couch throughout the off-season and expect to make the team. Similarly, Christ challenges us to follow Him three hundred sixty five days a year, which means that we lead a life of prayer, fasting and almsgiving.
RUN the Race: Almsgiving
A runner could spend all his or her life in the gym doing cardio exercise and strength training. A life spent perpetually "in training" is missing the point.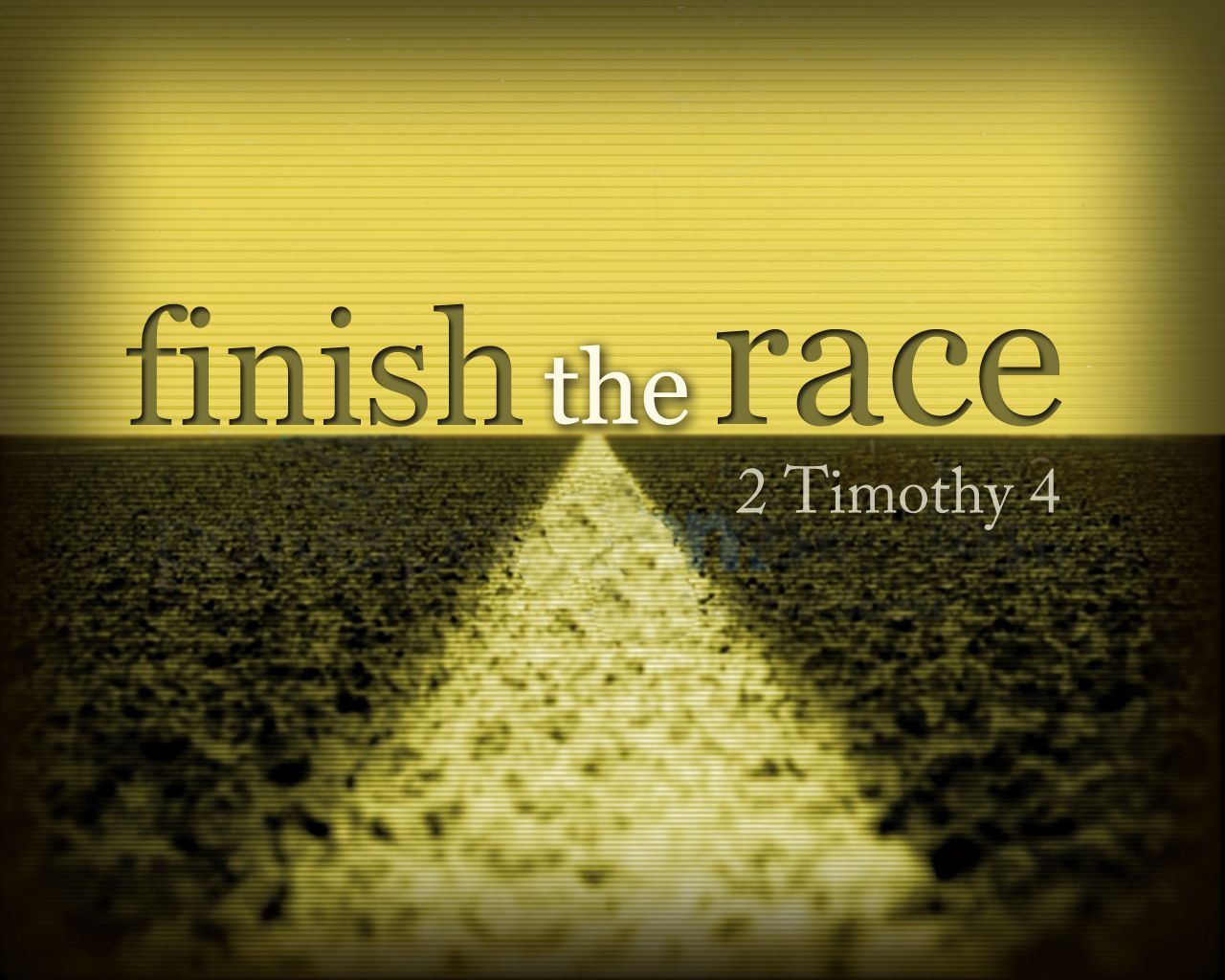 At the end of the day, an athlete actually plays the game, a runner actually runs the race, and a Christian, lives Christ's call to love God and neighbor. Almsgiving how we put our training into action.
Christ commands us to love the Lord your God, and to love your neighbor as yourself. (Matt 22:39) Almsgiving is a concrete act of love for the neighbor. When we give alms we offer ourselves to those in need. This does not have to be exotic and dramatic, like giving your college savings to an African mission.

 

It can be as simple as taking someone out to lunch. Even better, taking someone out to lunch who does not have much money and who does not have many friends.

 

It could mean giving an hour of your time to visit an elderly shut-in. It could also mean volunteering as a mentor for a young person.

 

It could also mean giving money to the poor.

 

Almsgiving is the way that Christians do the will of God in concrete terms; showing mercy and compassion to real people who are in real need. Fundamentally, we do this because Christ did the same thing for us. He gave Himself for our salvation, and in following Christ we give ourselves for the service of others.
Almsgiving comes from the heart. It is something that we give of ourselves or something that costs us. The cost can be emotionally, physically and/or financially.
When making your almsgiving decision, keep in mind Jesus' alms for us....Himself!
Prayer, fasting and almsgiving more than just "Lenten disciplines." They are essential to our basic health and well being: they are fundamental to the Christian life.
---
Adapted and with quotes from "Prayer, Fasting, and Almsgiving: They're Not Just For Lent Anymore" by F.r Sergius Halvorsen.