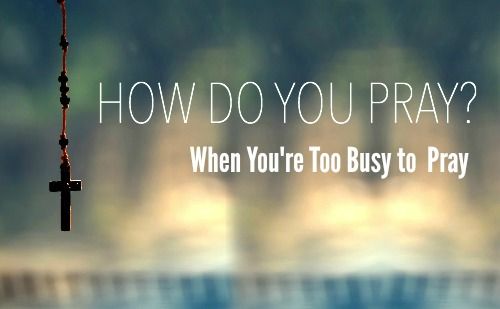 Our church bookclub recently finished the book Saint John Paul the Great: His Five Loves by Jason Evert. Part biography and part explanation of five things Mr. Evert deemed most important to this amazing pope and saint, the book was a page-turning and inspiring read
It must be impossible to read about this great saint without desiring to amend some aspect of one's own life in imitation of his holiness. Among the amazing aspects of Saint John Paul the Great's life was his devotion to near constant prayer.
My own prayer life had been inconsistent and of little depth in recent months, so I decided that now would be the perfect time to make some changes.
Jumping In With Both Feet
Inspired by Saint John Paul the Great's other great devotion to Mary, I thought that the daily Rosary would be a good place to start. Some of the women in the book club recommended saying the Rosary while doing other tasks, such as driving or doing dishes. After some rather questionable driving, loading dirty dishes into the dishwasher with clean ones and falling asleep while praying in the evening, I decided that I need to pray the Rosary when I am neither busy nor tired.