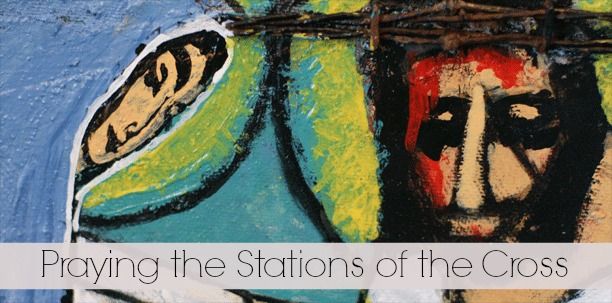 The Stations of the Cross refers to the depiction of the final hours (or Passion) of Jesus, and the devotion commemorating the Passion.

All Catholic parishes have depictions of Christ's Passion and death called the Stations of the Cross, The Way of the Cross or Via Dolorosa (way of suffering) In many churches, the Stations of the Cross are depicted in stained-glass windows, but other media are used as well, including paintings and stone or wood carvings and sculptures. Often on Friday evenings during Lent, you can find a parish that's open with Catholics meditating and saying prayers in unison before each of the 14 stations.
The Stations of the Cross is a Lenten devotion that offers witness to Jesus' Passion and Death. Often, the Stations of the Cross is an action prayer. Catholics walk to the fourteen stations of the Way of the Cross and stop to pray at each one. At each station we use our senses and our imagination to reflect prayerfully upon Jesus' suffering, Death, and Resurrection, and to simply experience the visual images to reflect on Christ's love for us.
We've listed the best Way of the Cross prayer resources for...
beginners who are new to this form of prayer,
busy adults who may not be able to join your parish Stations of the Cross prayer time.