By interGen support team 175 downloads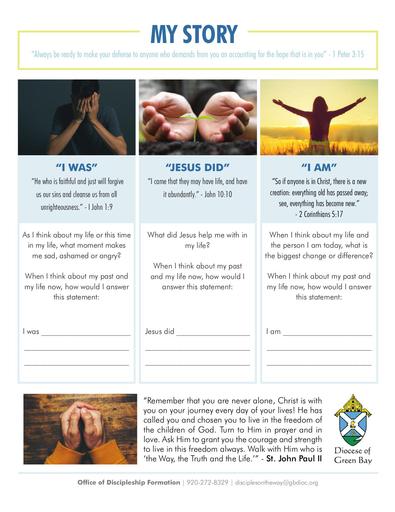 This simple framework - designed with the Diocese of Green Bay - helps you to focus your story down to the most important elements. It reminds you to keep your story focused on what Jesus has done in your life and heart (as opposed to our tendencies to be focused on what *I* have done).
If you find yourself really struggling to identify your story - or feel like you are in need of a new story for this moment in your life and your faith journey - the second page offers you a framework for praying specifically for Jesus to step into your story today.