sBurning Hearts Disciples is a 501c3 non-profit apostolate formed to further the Catholic Church's call to form disciples through the New Evangelization.
OUR MISSION
We equip, train, and support Catholics to live out the New Evangelization through the art of accompaniment.
OUR VISION
Inspire Disciples of Christ by walking with people as they grow in relationship with Christ and His Church.
---
Continue The Journey of Discipleship
Whether your parish is ready to outline a full strategic plan or you simply have one small group ready to take their next steps in discipleship, we can help. We've helped other communities with things like:
Parish mission, vision and ministry strategies
Launching Alpha and ChristLife programs
Revamping RCIA and sacramental preparation
Building intentional small groups
and more!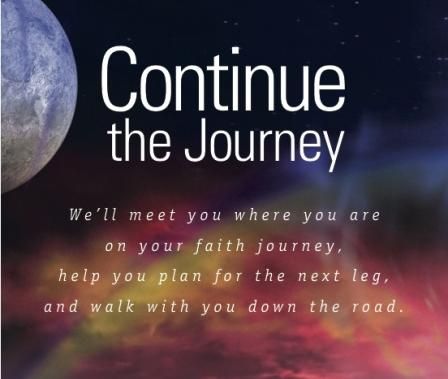 COMPREHENSIVE & CATHOLIC
We draw on the best church, business, and education resources to provide you with the most well-rounded and practical experience. We are fully aligned with the Magisterium of the Catholic Church.
FULLY CUSTOMIZABLE
Everything we do is customized and individualized to match the needs of your parish, school or group. We don't offer "out of the box" programs! We work with you to tailor the resources and assistance we offer to meet your unique needs.
Let us help you create a culture of intentional discipleship at your parish, school or diocese.
---
Our Team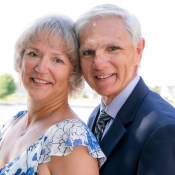 STEVE ANDERSON
PRESIDENT • BOARD OF DIRECTORS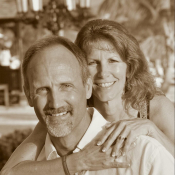 BRIAN HELLMANN
VICE PRESIDENT • BOARD OF DIRECTORS
MAUREEN ANDERSON
SECRETARY/TREASURER • BOARD OF DIRECTORS
JAKE ANDERSON
BOARD MEMBER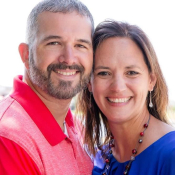 TONY BIRD
BOARD MEMBER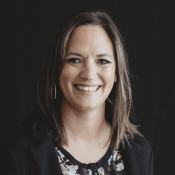 KRISTIN BIRD
EXECUTIVE DIRECTOR
STEVE ANDERSON
PRESIDENT • BOARD OF DIRECTORS

Married 35+ years, with 4 grown children and 11 grandchildren (and counting!), Steve is a retried executive from an international food company. His experience with strategic planning, personnel growth and development, and project management provided the background for him to co-found Burning Hearts Disciples. Steve is an experienced international speaker having provided technical and personal development training and guidance for groups around the world. Steve is recognized as a leader in personal development, learning and improvement plans as well as a valued mentor to promising future leaders for the organization.

BRIAN HELLMANN
VICE PRESIDENT • BOARD OF DIRECTORS

Through his work in various leadership roles within industry Brian brings with him over 25 years of extensive business management, strategic planning and leadership experience. His deep love of our Lord and the Catholic church is demonstrated by many years of participation in various church ministries. Brian and his wife Jill have been blessed with a joy-filled marriage of over 30 years including two daughters and two grandchildren. He has a passion for the New Evangelization and a dedication to sharing the richness of the Catholic faith, in particular as it relates to preparing families and young adults to meet the challenges of a secular world.

MAUREEN ANDERSON
SECRETARY/TREASURER • BOARD OF DIRECTORS

Maureen is a wife, mother of 4, and grandmother of 11. She has devoted her life to her faith and family. Over the years, she has served in numerous church leadership roles, from co-chair of parish council to developing a pre-school religious education program. Her work experience has included accounting, payroll and purchasing agent. She was blessed to be part of a growing food pantry north of Chicago as it became one of the largest in Lake County, IL. As she has been growing in her faith, she has felt a burning desire to answer Jesus' call to "go and make disciples". (Mt:29) She is full of anticipation to see what He has in store for her through the apostolate of Burning Hearts!

JAKE ANDERSON
BOARD MEMBER

Jake is the newest member of the Burning Hearts board. His bio is coming soon.

TONY BIRD
BOARD MEMBER

Husband, father, outdoorsman, coach, teacher, and leader - Tony's desire to serve others can be seen in each of the many roles he has. With a master's degree in Educational Leadership, he values lifelong learning and wants to help those around him better themselves. A convert to Catholicism, he is regularly astounded and inspired (and a little intimidated) by the depth and breadth of the Church's teaching and tradition. He brings a valuable perspective to Burning Hearts Disciples and desires to help keep all of the apostolate's discussions, writings, and methods grounded in the lived experience of Catholics trying to live their faith in the world around them.

KRISTIN BIRD
EXECUTIVE DIRECTOR

Kristin Bird is a wife, mother, disciple of Jesus, and on fire Catholic. Her gift of teaching, love of storytelling, and passion for the faith enable her to craft dynamic talks and retreat experiences that demonstrate how Scripture and Tradition are relevant to our daily lives and can transform our world. Kristin and her husband Tony live in Oshkosh, WI with their three children. She says her mission in life is to set the world ablaze from the frozen tundra (Luke 12:49). When she gets out from behind the computer screen, you can usually find her quoting movies with her husband, laughing at bad puns with her children or with her nose in a book.