During World Youth Day 2013, Pope Francis issued a challenge to today's church:
"[W]e need a church capable of walking at people's side, of doing more than simply listening to them; a church that accompanies them on their journey; a church able to make sense of the 'night' contained in the flight of so many of our brothers and sisters from Jerusalem; a church that realizes that the reasons why people leave also contain reasons why they can eventually return.

But we need to know how to interpret, with courage, the larger picture. Jesus warmed the hearts of the disciples of Emmaus.

It is important to devise and ensure a suitable formation, one which will provide persons able to step into the night without being overcome by the darkness and losing their bearings; able to listen to people's dreams without being seduced and to share their disappointments without losing hope and becoming bitter; able to sympathize with the brokenness of others without losing their own strength and identity."
Through his words and actions, Pope Francis is inviting us all to "remove our sandals before the sacred ground of the other." His calling all of us to "make present the fragrance of Christ's closeness and his personal gaze."
The Church will have to initiate everyone—priests, religious and laity—into this "art of accompaniment" which teaches us to remove our sandals before the sacred ground of the other (cf. Ex 3:5).




The pace of this accompaniment must be steady and reassuring, reflecting our closeness and our compassionate gaze which also heals, liberates and encourages growth in the Christian life. (Evangelii Gaudium, 169).




---




Today more than ever we need men and women who, on the basis of their experience of accompanying others, are familiar with processes which call for prudence, understanding, patience and docility to the Spirit, so that they can protect the sheep from wolves who would scatter the flock.

We need to practice the art of listening, which is more than simply hearing. Listening, in communication, is an openness of heart which makes possible that closeness without which genuine spiritual encounter cannot occur. (Evangelii Gaudium, 171)
If we are not accompanying people on the journey to come to know Christ....If we aren't convinced of the Lord's love for us, how can we invite others to experience it? How can seek others out if we don't believe we have something worth sharing? It starts with opening the doors of our own hearts.
More than a Buzzword
The "art of accompaniment" and is so much more than simply a way of being pastoral to those whose beliefs and behavior are at odds with the Gospel. In the hands and heart of a missionary disciple, accompaniment is a tool for walking with others as they journey into conversion and deeper relationship with Jesus.
It's important to note that the Holy Fathers are not asking us to listen to others and be with them in their life journey without ever helping them to come to deeper relationship with Christ and the truth of the His Church.
Pope Francis urges openness, dialogue, free expression of one's convictions and attentive listening. But, he does not stop there.
The pastoral helps, but in this alone it is necessary that it be 'person to person.' Therefore, support, and this also means to expend time. The great teacher of expending time is Jesus! He expended time to support, to have consciences mature, to heal wounds, to teach. To support is to journey together.
Pope Emeritus Benedict XVI reminds us that the art of accompaniment is rooted in joy, love, and truth:
Joy demands to be communicated. Love demands to be communicated. The truth demands to be communicated...




We proclaim Jesus Christ not in order to procure as many members as possible for our community, and much less for the sake of power. We speak of him because we feel the need to transmit the joy that has been given to us. (Letter to the Pontifical Urbaniana University, October 21, 2014)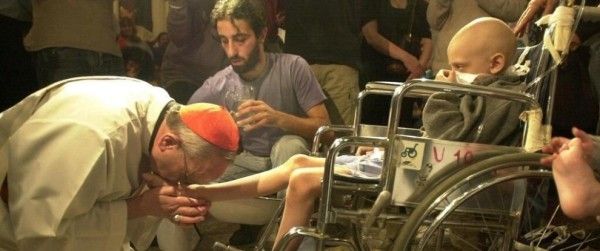 The Art of Accompaniment is at the heart of Burning Hearts Disciples' mission:
We equip, train, and support Catholics to live out the New Evangelization through the art of accompaniment.
Our Accompaniment Formation focuses on assisting you in providing encouragement and accountability, finding resources, and facilitating discussions that help others grow in relationship with Christ and His Church.
Let Burning Hearts Disciples equip, train, and support your call to live out the New Evangelization through the art of accompaniment.