Holy Week @home
During Holy Week, the Church celebrates the mysteries of salvation accomplished by Christ in the last days of his earthly life, beginning with the triumphal entry into Jerusalem. For nearly 40 days, the Christian faithful have practiced the disciplines of Lent: prayer, fasting, and almsgiving. Now the Church invites us to an even deeper spirit of prayer as we follow Christ on his journey to the Cross.
Traditions - especially those children can see, hear, feel, smell and taste -- provide vivid and lasting impressions for all members of the family. Take advantage of all the 'smells and bells' of Holy Week to help everyone in your family celebrate the holiest time of year.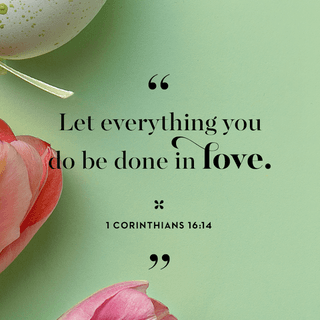 However, please remember that the holiness of your Holy Week doesn't depend on how many crafts or prayer services you do with your family.
It doesn't depend on having kids who are willing to sit and listen to lengthy Scripture readings or on your ability to focus during long services.
The holiness of your Holy Week doesn't depend on anything you DO at all. It depends completely on your willingness to surrender yourself to Jesus' love.
Time each day this week to open your heart to Jesus' extravagant, overwhelmingly abundant, self-sacrificing love for you. Ask Him to fill you with His love and to fill even the darkest, most discouraged, most shame-filled corners of your heart with the light of His love.
Then, allow that light and love to overflow from you to those around you.
If we each loved the people in our homes and in our loves with more intentionality and extravagance this week - if we just loved them with Jesus' love poured into our own hearts - then, this year's Holy Week will be the holiest ever.
Here are seven suggestions to help you and your family open your hearts to the extravagant, abundant, and self-sacrificing love of God this week:
What do you do with the palm branches you bring home from Palm Sunday Mass? Consider a simple ceremony to place them in your home. See our Palm Sunday post for a suggested ritual.


During the week, pray the seven Penitential Psalms together (Psalm 6, 32, 38, 51, 102, 130, and 143). These are especially appropriate during Lent. Prayerfully reciting these psalms helps us to recognize our sinfulness, express our sorrow, and ask for God's forgiveness. If they're too long for your family, pick a few key verses from each one, and try doing some Lectio Divina prayer with them.


Celebrate the Sacrament of Reconciliation if you haven't already done so during Lent. Many parishes have extra hours and/or communal penance services during Holy Week.


Confession can seem intimidating for people of all ages, but with some simple preparation, it can be a healing encounter with Jesus that will leave you filled with peace. Has it been a while? This Guide to Confession walks you through everything you need to know. For married couples, check out How To Go to Confession. Looking to get more out of the Sacrament? Check out How to Confess Like an Adult.

On Holy Thursday, do a simple family washing of the feet. In ancient households, the lowest job of all was to wash the feet of guests. Usually this task was only carried out by servants. Discuss the many ways Jesus humbled Himself while on earth. Take turns washing one another's feet and then read Philippians 2:5-8 and pray together: Lord Jesus, thank You for humbling Yourself for us. Help us to do the same with one another. Amen.
Attend a service together on Holy Thursday and/or Good Friday. On Thursday, the Church recall the Last Supper and Jesus' gift of his Body and Blood. On Friday, parishes hold services to celebrate the Passion of the Lord; many have Stations of the Cross as well.

What about little ones? Can they sit through these sometimes long services? This liturgy director offers some practical insights and suggestions: 10 Ways to Help Children Appreciate the Triduum.

12PM – 3PM are the traditional hours that Jesus hung on the cross. On Good Friday, try cutting out music, TV, social media, and other distractions - or even observing silence - during those hours of the day today.

On Holy Saturday, pray for those who will be received into the Catholic Church during the Easter Vigil. Pray, too, for a deepening of your own faith and the grace to endure the suffering and celebrate the joys of married life.
Additional Suggested Resources:
---
Read More:
---
Adapted from an article originally published on the For Your Marriage website. Copyright © 2015, United States Conference of Catholic Bishops. Used with permission.