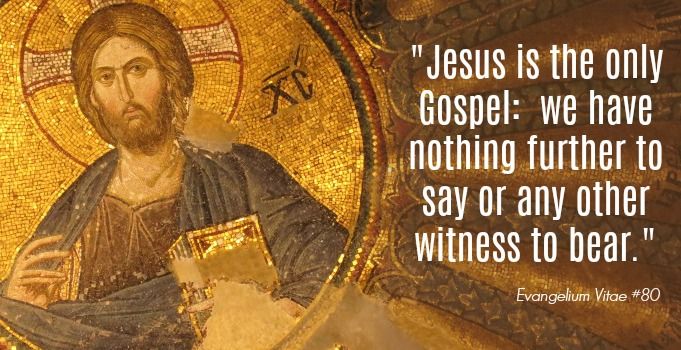 There are many different ways to express and proclaim the kerygma. You can find it throughout the New Testament, the documents of the Church, and the writings of the early Church Fathers.
Ultimately, however you express it, the kerygma is about the person of Jesus Christ and someone making a choice to give their lives to Him - to become his disciple.
Proclaiming The Kerygma is Essential to the Mission of Evangelization.
To proclaim Jesus Christ is the Church's mission.
[Silent] witness, no matter how excellent, will ultimately prove ineffective unless its meaning is clarified and corroborated…the good news proclaimed by a witness of life sooner or later has to be proclaimed by the word of life. (Pope Paul VI, Evangelii Nuntiandi, 22)

Evangelization will also always contain - as the foundation, center, and at the same time, summit of its dynamism - a clear proclamation that, in Jesus Christ, the Son of God made man, who died and rose from the dead, salvation is offered to all men, as a gift of God's grace and mercy. (Pope Paul VI, Evangelii Nuntiandi, 27)

On the lips of the catechist the first proclamation must ring out over and over: "Jesus Christ loves you; he gave his life to save you; and now he is living at your side every day to enlighten, strengthen and free you." (Pope Francis, Evangelii Gaudium, 164)
How Do We Proclaim This Message?
There are a number of resources and tools that we can recommend to help you proclaim the kerygma most effectively to the people you have been called to evangelize. Ultimately however, the most powerful proclamation of the kerygma is the one that comes from out of your personal encounter with the life-changing power of the person of Jesus. The most effective proclamation tool you have at your fingertips is your answer to this question:
What difference has Jesus made in your life?
Internalizing and living this core apostolic proclamation in your own life must come before any of the resources below can be used with any expectation of fruitfulness.
When we see the movements of the kergyma in our own life stories, we can be nimble enough to share this proclamation in the manner, method, and expression most appropriate to the needs and journey of the person or people in front of us.
Kerygma Resources for Adults
The list below is not exhaustive! There are a number of different tools available to help us encounter, absorb, and proclaim Jesus - but these are a few we have found to be particularly helpful. (See also: Proclaiming the Kerygma to Children & Youth)
---

Alpha is a series of sessions exploring the Christian faith; typically run over eleven weeks. Each talk looks at a different question about faith and is designed to create conversation. Alpha in a Catholic context is a version adapted for Catholics with a few modifications to the content, especially with session eleven focused on the Church. With this, Alpha is designed to be an easy onramp for people to encounter Jesus Christ and develop relationships within the parish community.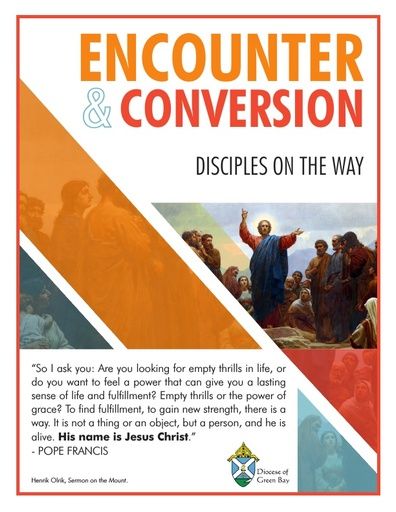 GROUP SHARING - KERYGMA EXPERIENCE
BY: DIOCESE OF GREEN BAY DEPARTMENT OF NEW EVANGELIZATION
Spend some time as a group unpacking The Kerygma Experience presented at the Discipleship Seminar. The Encounter & Conversion Handout, particularly the questions on the final page, can be a great source of discussion for your team.
Consider sharing:
Which movement of the kerygma was the hardest for you? Why?
Which movement of the kerygma was the easiest for you to relate to? Why?
What insight came to you through this experience that was new or different for you?
What do you need in order to continue to grow as a disciple?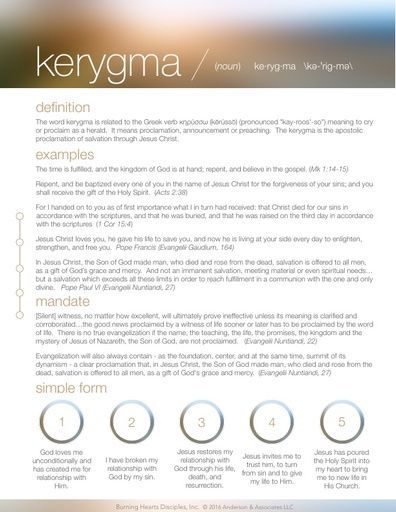 GROUP SHARING - KERYGMA DEFINED
BY: BURNING HEARTS DISCIPLES
Spend some time as a group looking through the Kerygma Defined handout used during the Discipleship Seminar. Consider using the Scripture references and quotes from Church documents and saints on this handout for Lectio Divina prayer together.
The questions on the back side of the page, can be a great source of discussion for your team.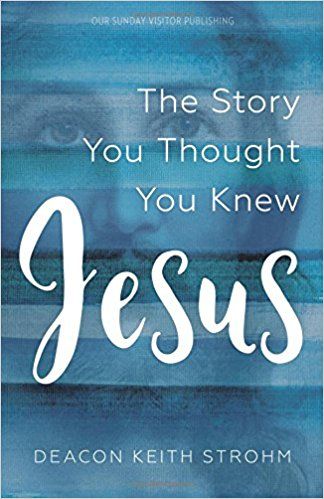 BOOK STUDY - JESUS: THE STORY YOU THOUGHT YOU KNEW
BY: DEACON KEITH STROHM
In Jesus: The Story You Thought You Knew, Deacon Keith Strohm invites you not just to read about Jesus, but to have a transformative encounter with him. This isn't a book of theology, or an abstract story with little impact on your real life. It is the story that can and will transform you if you re open to it. In these pages, you will discover who you truly are and what you were created for. You will meet Jesus, not simply as an historical figure, but as our living and present Savior and friend. Reflection and discussion questions are included at the end of each chapter.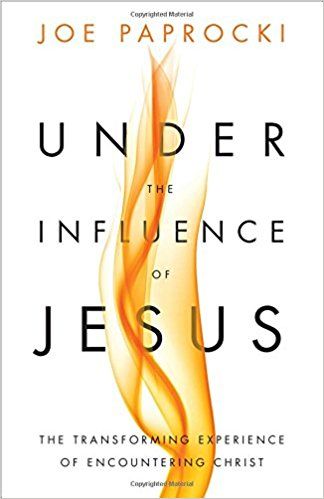 BOOK STUDY - UNDER THE INFLUENCE: THE TRANSFORMING EXPERIENCE OF ENCOUNTERING CHRIST
BY: JOE PAPROCKI
Many Catholics feel catechized but not "evangelized", meaning they know about Jesus but do not feel they know him personally. The bridge between where we are and where we want to be in our faith journey can be confusing without the right guidance. In Under the Influence of Jesus, best-selling author Joe Paprocki explains complex spiritual concepts with engaging discussion so that "everyday" Catholics can integrate and articulate their faith and live the Gospel in a way that is simple, compelling, contemporary, liberating, and life-changing.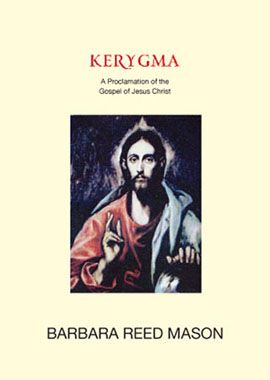 RETREAT DAY - KERYGMA: A PROCLAMATION OF THE GOSPEL OF JESUS CHRIST
BY: BARBARA MASON REED
Kerygma is a Catholic Bible-based retreat which gives the participants the opportunity to encounter the Lord Jesus through hearing and responding to His Word and renewing the gifts and graces received in Baptism & Confirmation. Although it uses both Scripture and Church teaching to announce the Good News of Jesus Christ, it is not an academic study of salvation history but rather an opportunity for the many Catholics who do not know the basic Gospel message to experience its life-changing effects.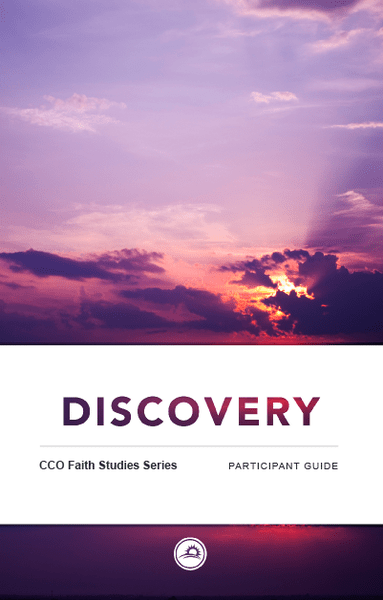 SERIES - CCO DISCOVERY STUDY (LEVEL ONE)
BY: CATHOLIC CHRISTIAN OUTREACH
The CCO Faith Study series is a collection of five thematic studies that simply and clearly explain the truths of the faith and practically outline important principles for Catholic living. The strength of these faith studies is in their didactic and intentionality. Their purpose is to bring people to a personal encounter with Jesus Christ, leading to a conversion which orients their entire life to God. The leader guide content is comprehensive, easy to understand share and offers practical suggestions on how to lead.
Level One - Discovery is a 6-week study that leads you through a simple but personally challenging look at the Gospel message.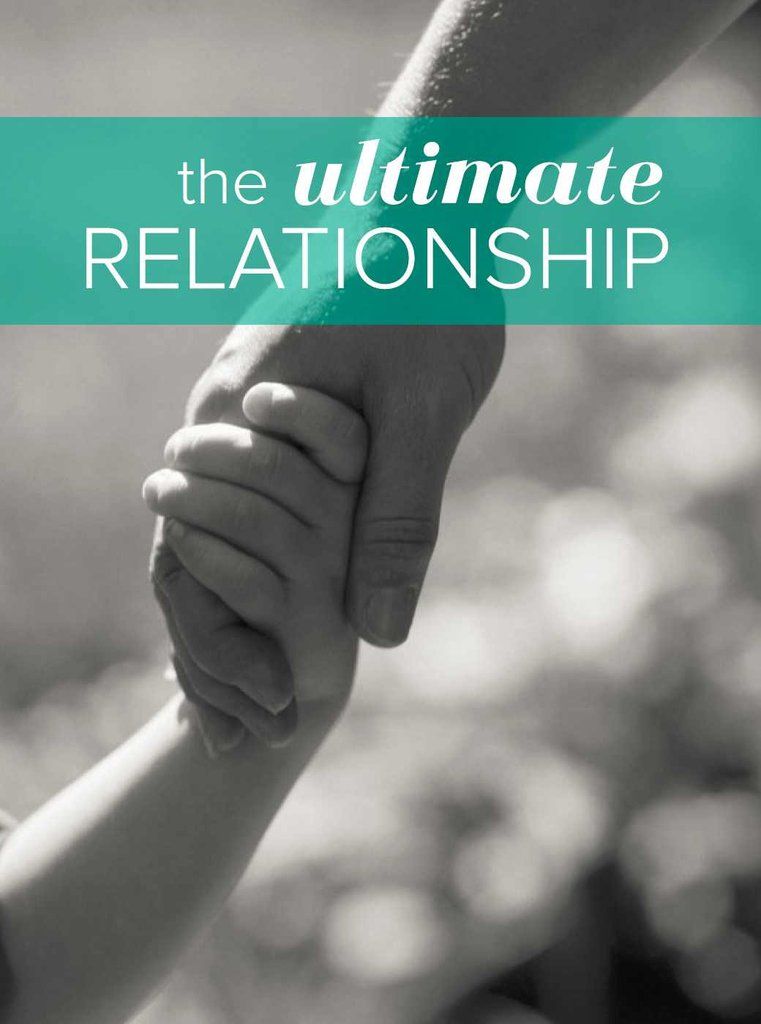 BOOKLET - The Ultimate Relationship
BY: CATHOLIC CHRISTIAN OUTREACH
The Ultimate Relationship provides a simple and easy method for anyone to be able to share the Gospel message in a clear, simple and personal way. It invites the listener to respond in faith to Christ's invitation to relationship. It takes only minutes to share and is effective in missionary and outreach efforts.
The website includes training videos that demonstrate how to share the Ultimate Relationship Booklet confidently, clearly, and simply.
Also available in Spanish and as a free digital download.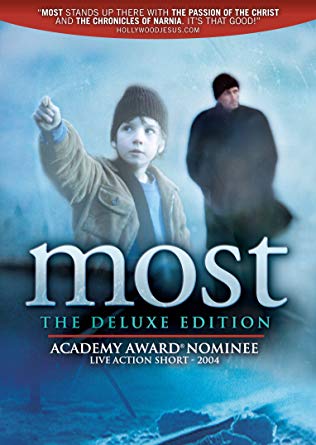 VIDEO - MOST (THE BRIDGE)
DIRECTED BY: BOBBY GARABEDIAN
Most (Czech for 'The Bridge') is a beautiful Oscar-nominated movie and winner of many prestigious film festivals. It tells the story of the close relationship between a bridge operator and his young son and the fateful day when both try off an impending rail disaster. A steam train full of hundreds of passengers is unaware of the danger as it heads towards an open drawbridge. Most is both a heart-wrenching and glorious story that portrays the greatest measure of love, sacrifice, hope and forgiveness known to man.

The 2003 Academy Award Nominated live action short MOST is shot entirely on location in the Czech Republic and Poland, MOST is a beautiful yet edgy film that draws you in and grabs your heart.
Preview this video on YouTube.
For more assistance on facilitating discussion on this topic pdf Download MOST (The Bridge) Discussion Guide (193 KB) .

Do you have another resource you'd recommend? Please

let us know

!