The Making Disciples Today Blog has reflections to help you grow in your journey of missionary discipleship, reviews on recommended Catholic evangelization resources, and practical insight on how to evangelize in your daily life.
Details

Written by

Kristin Bird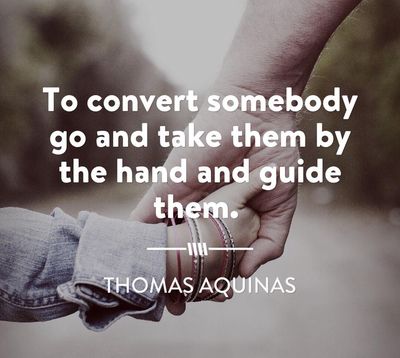 I spent 15 years as a youth minister taking teenagers and young adults on retreats, conferences, mission trips, and summer camps. I'm also the product of those experiences - my earliest memory of encounter with Jesus was as a teenager at a World Youth Day Mass. My inital conversion happened during adoration as a young adult at a summer conference. The experience of retreating from routine and entering into a pocket in time that's totally focused on faith and genuine fellowship with other Christians can be powerful and life changing.
It is not good for man to be alone.
However, these experiences cannot and do not stand on their own. God calls us to community and companionship. He has created us for relationship and communion. When these on fire young people return from their camp, retreat, or conference, they need more. They need you. They need your ongoing & intentional accompaniment to help fan the flame of their encounter experience (sometimes referred to as a "retreat high") into the lasting transformation of conversion!
They need you if you're a chaperone, youth minister, catechist, teacher, or Core member. They need you if you're a parent, grandparent, godparent, or sibling. They need you if they're a part of your parish or school community.