The Making Disciples Today Blog has reflections to help you grow in your journey of missionary discipleship, reviews on recommended Catholic evangelization resources, and practical insight on how to evangelize in your daily life.
Details

Written by

Kristin Bird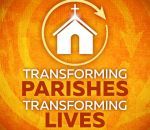 Creating and sustaining "shallow entry points" is essential in the process of parish renewal. Shallow entry points are places where those who may be disconnected from Christ and His Church can be introduced to the Christian community and the love of God in non-threatening and warmly welcoming ways. Being intentional about creating these shallow entry points requires a more individualized approach to pastoral care and, therefore, is more time consuming to both create and sustain.
In this episode of the Transforming Parishes, Transforming Lives podcast, we focus on these shallow entry points - specifically talking about the most common objection to this approach: "I just don't have time to do all that."
Details

Written by

Kristin Bird
Join us in creating a culture of discipleship in your home, parish, and diocese.
Join us in creating a generation of saints.
Details

Written by

Kristin Bird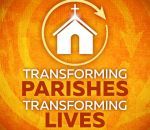 Episode 3: No, I Don't Want Better Donuts: Radical Hospitality as the Foundation for Evangelization
Episode Summary:
In this episode Rachel, Kristin, and Deacon Keith explore the nature of radical hospitality with Jane Angha, Executive Director of Ministry Blueprints,, an apostolate that works with parishes and dioceses to help them live and minister in a more hospitable way. Want to learn how your parish can embrace radical hospitality in practical ways? Then tune in! View Show Notes.
Details

Written by

Kristin Bird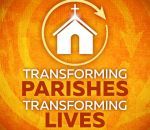 Episode 2: Breaking Away from Buzzword Bingo: What Does Catholic Parish Renewal Look Like
Episode Summary:
Deacon Keith, Executive Director of M3 Ministries, and Kristin Bird, Executive Director of Burning Hearts Disciples, and Rachel Espinoza, Director of Family Faith Formation & Evangelization for St. Clement Parish try to cut through the buzzwords and talk about what parish renewal really looks like? How can we tell if our parish is truly being renewed? How can we avoid dead ends and wasting our time? View Show Notes.
© Burning Hearts Disciples 2023