The Making Disciples Today Blog has reflections to help you grow in your journey of missionary discipleship, reviews on recommended Catholic evangelization resources, and practical insight on how to evangelize in your daily life.
Details

Written by

Kristin Bird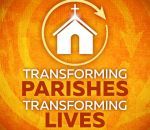 Episode 3: No, I Don't Want Better Donuts: Radical Hospitality as the Foundation for Evangelization
Episode Summary:
In this episode Rachel, Kristin, and Deacon Keith explore the nature of radical hospitality with Jane Angha, Executive Director of Ministry Blueprints,, an apostolate that works with parishes and dioceses to help them live and minister in a more hospitable way. Want to learn how your parish can embrace radical hospitality in practical ways? Then tune in! View Show Notes.
Details

Written by

Kristin Bird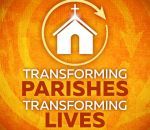 Episode 2: Breaking Away from Buzzword Bingo: What Does Catholic Parish Renewal Look Like
Episode Summary:
Deacon Keith, Executive Director of M3 Ministries, and Kristin Bird, Executive Director of Burning Hearts Disciples, and Rachel Espinoza, Director of Family Faith Formation & Evangelization for St. Clement Parish try to cut through the buzzwords and talk about what parish renewal really looks like? How can we tell if our parish is truly being renewed? How can we avoid dead ends and wasting our time? View Show Notes.
Details

Written by

Burning Hearts Team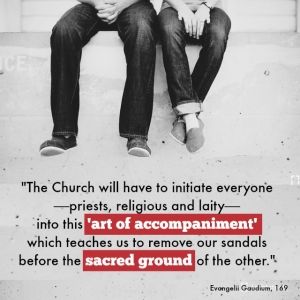 In the Joy of the Gospel, Pope Francis talks about the essential role of listening in evangelization and discipleship:
"We need to practice the art of listening, which is more than simply hearing. Listening...is an openness of heart which makes possible that closeness without which genuine spiritual cannot occur. Listening helps us to find the right gesture and word which shows that we are more than simply bystanders. Only through such respectful and compassionate listening can we enter on the paths of true growth and awaken a yearning for the Christian ideal: the desire to respond fully to God's love and to bring to fruition what he has sown in our lives."
Details

Written by

Kristin Bird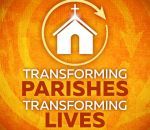 Real talk with real disciples who are living and working in the trenches of parish renewal and transformation.
No sugarcoating. No silver bullets. No pie in the sky theoretical concepts that feel impossible to translate into real parish life.
We share stories, talk about what works and what doesn't, and bring on some amazing guests. Come on and join us!
© Burning Hearts Disciples 2023